Stop procrastinating...
I've just come off our first live video stream for B60 TV. It was great, I enjoyed it and I think it went well for our first go. We will make improvements, such as audio and keep the topics more punchy.

We only decided to do it Live last week. We have no professional kit, we don't have anyone who is a specialist in audio and visual. We just pulled a lighting rig together, whipped out the iPhones and some selfie sticks that we made into stands and just went for it.
I had a look online and I found an app I could test that would allow me to run camera angles and have our branding over the live stream. I downloaded it and gave it a go. It was pretty good.
"Who cares Chris"... I hear you say…
Here's the thing…
Many companies procrastinate, delay making decisions and NEVER actually make great progress.
Are you still sat on that Mobile App idea?
Are the powers that be blocking you get that app live?
The moral of this blog?
Perfection is highly overrated, Good, is good enough! Get on with it, get going and start today.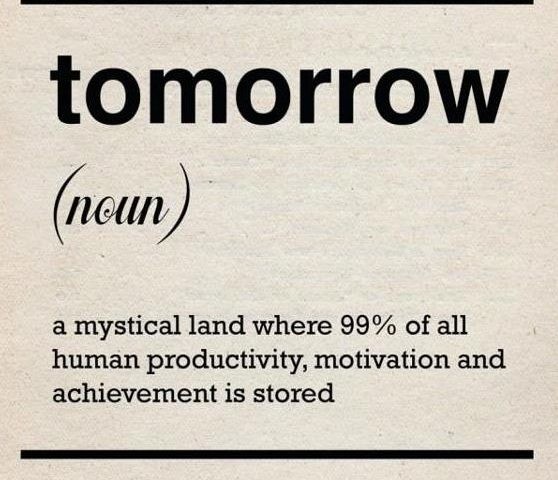 Now are I know many of you will be shaking your head at the screen, maybe even letting out a few sharp breaths of air.. Someone in a compliance seat might even have said a swear word! (you rebel).. But hear me out….
I know that in some cases you can't just go with good, things need to be tested and just right. You have to have plans etc etc.. But in the vast majority cases, you will have a digital project, app development, change programme, whatever, that is frankly taking WAY TOO LONG because either you or people in your business are blockers. DO NOT BLAME A PROCESS!! Because if its a process blocking change, stopping progression, then change it! It is that simple…
Today, we just went live, we could have waited for mic's, we could have done a test run or 5 and made it better in places. But…. We didn't, we just got on with it, and guess what? We've got some learnings and we are already on to the planning for the next show. I have content for this blog (i didn't 2 hours ago), I have content for my next Video blog that many will benefit from.
There will be something you can do in your business, right now that make progress and drive change. Don't be delayed, don't waste time, don't make excuses, it's ok to fail, just fail fast and learn.
Godspeed my friends :)
If you want to watch our live broadcast, you can here.. (Like our FB page to notifications of when we are live)